Nastya gets her 18 year old pussy destroyed in her virgin sex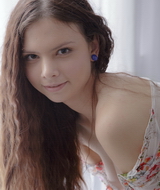 The only thing better than fucking a virgin, is fucking two virgins. This guy finds out when he's in the right place at the right time. He gets two extremely cute 18 year old virgins who are both ready for their first cock. Nastya and her friend are dressed in short shorts so the guy would be turned on by their long, soft legs. He starts kissing both of them and they immediately start using their supple virgin mouths to suck his cock. He fucks them both hard in several positions and they have several orgasms
The only thing better than fucking a virgin, is fucking two virgins. This guy finds out when he's in the right place at the right time. He gets two extremely cute 18 year old virgins who are both ready for their first cock. Nastya and her friend are dressed in short shorts so the guy would be turned on by their long, soft legs. He starts kissing both of them and they immediately start using their supple virgin mouths to suck his cock. He fucks them both hard in several positions and they have several orgasms
Download Full-length Video:
18 year old gets her pussy licked so the cock will fit inside her tight hole.
episode #1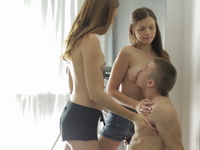 watch full scene
While one virgin is being kissed passionately and fucked, the other one waits for her turn.
Nastya and her friend take turns kissing the same guy to turn him on.
Show more...
More Previews
click here to preview other scenes